IWC partners with Michel Bettane and Thierry Desseauve, leading French wine experts
IWC is extremely proud to bring the most incredible French wine experience to Hong Kong wine lovers. Watch this space for a once-in-a-lifetime tasting, wine tours and encounters with grand cru chateau owners and winemakers.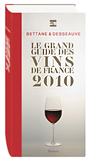 Since 1996 Thierry Desseauve and Michel Bettane have co-written the publication Le Grand Guide des Vins de France (The Great Guide to the Wines of France). They are also the authors of Les Plus Grands Vins du Monde (The World's Greatest Wines) and Le Compagnon des Vins: Le Guide des Vins au Restaurant (The Wine Companion: The Guide to Restaurant Wines), among others. Their firm, Bettane & Desseauve, is the organiser of the renowned Le Grand Tasting wine fair held annually at the heart of the Louvre pyramid in Paris. The December 2009 Le Grand Tasting brought together some 300 top quality French wine producers and attracted over 10,000 wine lovers from around the world. In addition to tastings, wine lovers also enjoyed a series of workshops, including the Prestige Master Class that featured eight of the best wines in the world, among them the very rare 1949 Chateau d'Yquem.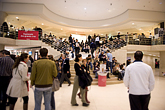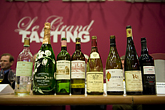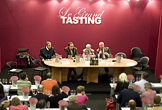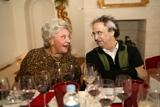 Michel Bettane began his wine journalism career in 1977 at the Academie du Vin in Paris. Since then, he has travelled the world and written extensively for influential wine publications on trends in the wine industry. When writing about Bordeaux wines in 1991, Robert Parker referred to Michel as "the very first critic to predict that 1982 was going to be an exceptional vintage year like that of 1929". Michel is a panel member of the Tokyo International Wine Challenge, the London Decanter Wine Competition, the San Francisco Wine Fair, the South African Wine Trophy and the Canberra Australian National Wine Competition. He is also a contributor to Decanter and GB Fine Wine Magazine (UK), Sibaritas (Spain), Wands and Wine Kingdom (Japan) and Vinaya Karta (Russia).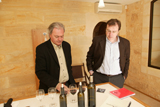 Thierry Desseauve began his love affair with wine when he was about 18 and raided the cellar of his father, a distinguished lung specialist and wine lover. He made his reputation through the articles he later wrote for renowned French magazines and newspapers in the mid-80s, going on to become the Chief Editor of a leading French wine magazine in 1989. He has been an internationally acclaimed wine critic and writer for over 20 years. Winemakers around the world acknowledge his natural talent for describing the potential, quality, style and consistency of a "terroir".