Meet the IWC Team
Tersina Shieh
Lisa Perrotti-Brown MW
Ned Goodwin MW
Neal Martin
Bettane & Desseauve

The Independent Wine Centre team combines technical qualifications, hands on practical experience and cultural awareness to provide an unmatched range, depth and quality of service: corporate events, seminars, tutored tastings, private functions and more. Email us for further discussion.

Meet the team
IN THIS ISSUE

NOV 2012
FLAVOUR COLOURS
Tan: Kung Pao Chicken 宮保雞丁

The different ingredients in the dish contribute to the multi-textural experience. The flavours are deep and wide. Judges at the 2012 Cathay Pacific Hong Kong International Wine & Spirit Competition picked the Spanish Joaquin Rebolledo Godello 2011 as the best wine with this dish.

Check out this and more Chinese food and wine matches in Flavour Colours, our Chinese food and wine pairing iPhone/iPad App.
back to top
SAVE THESE DAYS
Macau South African Food and Wine Week


We promise a wonderful week of South African experiences. Menus are designed by award winning chef Pete Gottgens from Asara Wine Estate in Stellenbosch, matched by a diverse range of South African wines, some already available locally and some seeking distributors. Join the workshops to learn more about South African wine from Cathy van Zyl MW and various producers.
Date: 12th-16th November 2012 (Monday to Friday)
Place: Educational Restaurant, Team Building, Instituto De Formacao Turistica, Colina de Mong-Ha, Macau (澳門望夏山旅遊學院 協力樓 教學餐廳)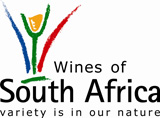 South African Charity Gala Dinner:A six course dinner prepared by Chef Pete Gottgens from Asara Wine Estate with Cathy van Zyl MW a s guest of honour. Simon Tam from Christie's will lead the auction. 12th Nov (Monday). Reservations
South Africa workshops: Four wine workshops and one food demonstration by Cathay van Zyl MW and leading wine producers. Please register online.
A Tasting of the Cape Winelands: Self-pour wine station at the main restaurant, with special set lunch, braai (barbecue) dinner and wine buffet. 13th-16th November. Reservations
For more information, please click here or call +852-8598 3077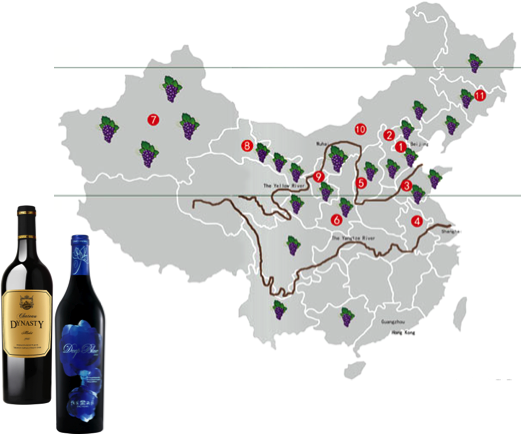 Exploring Chinese Wine Masterclass
Date: 10th November 2012 (Saturday)
Time: 11:30am-1:00pm
Place: Wine Gallery, Hong Kong International Wine & Spirits Fair, Hall 3D, Hong Kong Convention and Exhibition Centre
Join Debra Meiburg MW, the organiser of the Cathay Pacific Hong Kong International Wine & Spirit Competition, to explore the hidden gems of Shandong and Ningxia, including some available in Hong Kong.
Guest speakers:
Professor Ma Hui-qin, the China Agricultural University
Jim Boyce, Grape Wall of China
Limited tickets only. Click here for more information and ticket purchase.
back to top
WHAT'S IN THE GLASS
Did you know?

Sulphur dioxide


Some sulphur dioxide is naturally produced by yeast during fermentation. Winemakers also deliberately add it to wine to protect it from oxidation and microbial spoilage. The EU and other countries have upper limits on how much sulphur dioxide is permitted, ranging from 150 to 400 ppm (mg/l) depending on the wine style. Natural wine producers try to make wine without sulphur dioxide but quality can be hit and miss, and the wine may not last depending on the quality of grapes and cellar practices. In contrast, dried fruits (raisins, apricots, prunes, etc) contain a much higher sulphites level, from 500 to 2,000 ppm.

Tersina has made wine in Portugal, South Africa and England. Follow her blog or email her for any wine queries.
Thoughts on Cape Wine 2012
At the end of September, to much fanfare, Wines of South Africa (WOSA) was proud to present Cape Wine 2012 after four years of absence. The Fair exceeded all expectations with over 3,000 people attending the Cape Town venue over the three days, including about 1/3 international visitors.

In addition to tasting wines from over 300 exhibitors, there were the bigger scale seminars and the smaller soapboxes with topics ranging from 'Comparative Hemel-en-Aarde 3 Ward Pinot Noir Tasting' and 'The Philosophy of Wine' to 'Pinotage, Then and Now' and 'Old Dogs, New Tricks'.

For me some of the highlights were: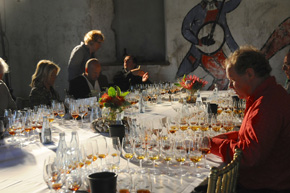 Historic Vin de Constance Vertical Tasting (Klein Constantia) - A reminder of how great Muscat de Frontignan sweet wine can be, and the evolution of winemaking styles over the years from 1986 to 2012.
Cape Chenin Unveiled - Definitely a rising star. Chenin Blanc has come a long way in South Africa and is no longer the thin and watery wine it was. It is versatile, from refreshing and fruity to complex barrel fermented long lasting wine. My favourite was Jordan Chenin Blanc 2011 combining citrus and fresh fruit characters with creamy mouthfeel (available from The Cape Wine & Rooibos Tea Specialist)
The Schultz Brothers Dinner - Four brothers, all winemakers with a common passion: Shiraz. The dinner showcased different styles of top notch South African Shiraz. The brothers are: Carl from Hartenberg Estate (available from Northeast), Werner from Thelema (available from Watson's), Rudi from Rudi Schultz Wines and Thelema, and Gunter from Kleinood Tamboerskloof wines (available from Vincisive).
Tomorrow's Stars - A tasting and discussion with some of the new young winemakers who are making waves, most with international experience. Expect to see more exciting wines coming from South Africa. Try the Glenelly Estate Lady May 2008, a Cabernet Sauvignon/Petit Verdot with complex aromas and fine ripe tannin (available from Everwise Wine).
Wellington Wine District - Originally a ward (sub region) of Paarl, Wellington got its own demarcation recently. Although further inland, suggesting a hotter climate, the surrounding mountain range in fact creates various mesoclimates with some areas a few degrees cooler than the valley floor. Watch out for their terroir driven wines. Read more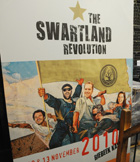 Swartland Independent - The most well-known Swartland winery is probably Eben Sadie (The Sadie Family, available from Summergate), but don't overlook the other equally revolutionary producers who are making Rhone blends, some from old bush vines, in this Mediterranean climate. Swartland Independent is a group of like-minded growers who believe wine is about natural balance, freshness and purity, and stay away from commercial products such as cultured yeasts and enzymes. They also prefer older and bigger barrels and use minimal new oak (no more than 25%) to allow the wines to express themselves. Most producers are small, only making a few barrels a year but their wines are definitely distinctive. David Sadie (not related to Eben) only made one barrel of Grenache Noir 2011 from a single vineyard. (400 bottles).
With diverse climates and topography, South Africa produces some world-class terroir wines from cool climate Pinot Noir and Sauvignon Blanc in Hermanus to structured Bordeaux blends in Stellenbosch and powerful Shiraz in hotter regions. It is also one of the pioneer countries that emphasises production integrity. Over 90% of producers have qualified for the Integrity & Sustainability Seal, which allows consumers to trace the origin of the wine all the way back to the vineyard. One of the features of Cape Wine is recycle and green. The exhibitor stands were built of recycled materials which could be flat-packed for future use.
South Africa is a fauna rich and biodiverse wine kingdom, but its wine is still underrated in Hong Kong. Its sustainability approach compliments the diverse wine styles, creating a marketing proposition that appeals to the young generation of consumers.
Distributors and sommeliers should check out the WOSA stand at the upcoming Hong Kong International Wine & Spirits Fair.

back to top
TASTE THIS SPACE
James McKenzie, owner of Nabygelegen, talks about Wellington District in South Africa
BETTANE & DESSEAUVE ON FRENCH WINE REGIONS
Southern Rhône

A sea of sun-soaked vineyards south of Montelimar, influenced by the Provençal weather patterns. The style of the wines in the Southern Rhône is generous, sometimes overblown. Grenache is the principal grape, often blended with a symphony of other red grapes. The wines are full-bodied, velvety and smooth, and are appreciated throughout the world.


Costières de Nîmes, Coteaux du Tricastin, Côtes du Luberon and Côtes du Ventoux: appellations with administrative links to the Rhône Valley wine region. These appellations have made huge strides recently and the quality here is very high. With the exception of Costières de Nimes, the wines from these appellations are fresh and lively, often better balanced than their counterparts in the vast sea of Côtes du Rhône wines. Prices are more than reasonable.


Tavel: vineyards on the right-bank of the Rhône, opposite Châteauneuf-du-Pape, devoted to the production of vinous, fleshy, aromatic rosés. Pleasant wines all in all, but quality does vary.


Lirac: vineyards in the Gard region, next to Tavel, making quite refined red wines, rosés very like Tavel and white wines that can be quite remarkable - often with a competitive price tag.


Gigondas: a terroir made for Grenache, with sunny vineyards on rolling hills that slope gently down to the plain. Gigondas is the archetypal wine for laying down: powerful and packed with character. Price is very affordable for wines with such great potential.


Vacqueyras: very comparable to Gigondas in terms of climate, blend and style of wine. This is an appellation that is getting better with each passing vintage and home to some exceptional wines.


Châteauneuf-du-Pape: a very extensive appellation, encompassing five communes and a wide variety of terrain. Quality varies accordingly, made more complicated by differences in winemaking style and ageing techniques. The best estates produce red wines of exceptional richness and quality that will reward patient cellaring: old age suits them splendidly (even better than some Bordeaux). Wines like these are a far cry from those alcoholic fruit bombs that people tend to associate with Châteauneuf-du-Pape made in a modern, international style. The white wines have come on a lot in recent years, but are still not up to the standard of the reds.


Beaumes de Venise: an appellation renowned for its sweet white Muscat wines. It was promoted to cru status in 2005, but only for its lesser- known red wines, which have made steady progress these past few years.


Vinsobres: another appellation promoted to cru status in 2005. It produces fresh, rich, ample wines usually with a higher proportion of Syrah, which performs very well in this appellation.



Click here for Bettane & Desseauve's ratings on 2010 Bordeaux.
back to top
MASTERS OF WINE INSIGHTS
Lisa Perrotti-Brown MW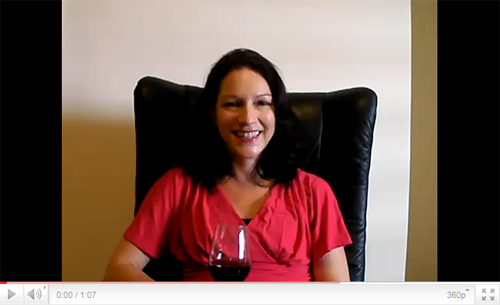 Lisa, "Where I come from in Maine, USA, we have this saying: "March is in like a lion and out like a lamb," in reference to the weather – the harsh winter giving way to a gentle spring. In the southern hemisphere of course the phrase should be swapped, but wherever you are it's a time for change. So shake off your old tried and trusted wines styles and reach for something new! My tip: New Zealand aromatic varietals (Riesling, Pinot Gris and Gewürztraminer)...they're really coming of age."
Ned Goodwin MW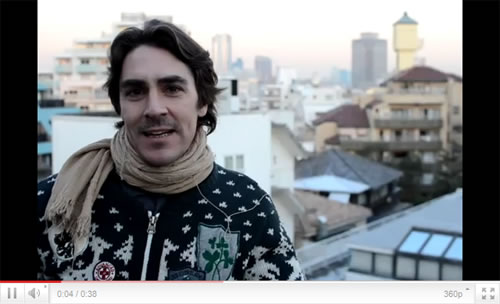 Ned, 'When drinking wine ask yourself if you would like another glass, or perhaps another. If one is naturally inclined to drink a third glass, it is proof that a wine is balanced and clearly, for me at least, delicious.'
back to top
NEAL MARTIN'S JOURNAL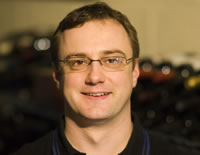 IWC is delighted to introduce Hong Kong wine lovers to Neal Martin, an internationally acclaimed wine writer. We will feature Neal's humorous yet informative wine diary on our website. Here is an excerpt from the latest entry:



The Vines that stood their ground: Laville, Mission & Haut-Brion


In a somewhat solipsistic seaside town I enjoyed a blissful, parochial childhood, oblivious to anything much further than the A13. Like the toy-towns on TV, I grew up convinced that everything in Southend-on-Sea would remain the same, at least until the end of time. C&A at the entrance of the Victoria Shopping Centre, Tomassi's ice-cream parlour at the bottom, Keddies the grand department store its centre of gravity, the magical toy shop opposite Dixons and Lavelle's the stationers, where I would buy my weekly Beano with a packet of Pacers. I assumed that this conjugation of retail outlets had been in situ since time immemorial until one day, mum broke the news…"Lavelles is closing down," she told me casually. "That is why some of the shelves are empty." .... read more
back to top
IWC TASTING AND COURSES
Get your friends and family together for a private tasting or wine course. IWC can tailor and personalise any tasting or course that suits your interest and schedule. Each session lasts for two hours and can accommodate a maximum of six people. Each tasting includes a minimum of eight wines. Some of our most popular themes are:


Introduction to Wine: HK$12,000
New World vs Old World Cabernet Sauvignon: HK$14,000
Bordeaux Masterclass: HK$18,000
Vintage Champagne Tasting: HK$15,000
Red Burgundy Masterclass: HK$22,000
Sweet wine of the World: HK$15,000

Call us to make a booking or discuss your favourite wine region.
back to top
YUMMY QUIZ
Last month's question was: "This is a working winery. Which region is it in?" Well, not a lot of entries. It is Treaty Port, owned by a Englishman in Penglai, near Yantai in Shandong province, China. Winner this time is

Jason Willis

. Well done Jason, you have won a mystery bottle from the IWC cellar.

This month's question:
"What is the capacity of this barrel? (Tip: over 3,000 litres)"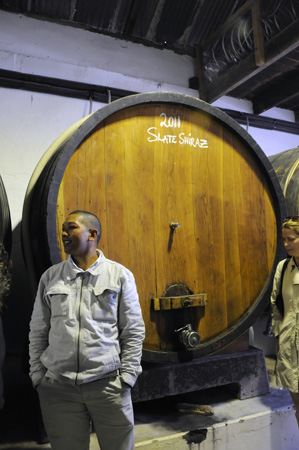 Prize

: A bottle of wine from IWC's cellar (with all our global wine friends, you know you'll be in for a treat!)

Send Us Your Answer here!
back to top
Get In Touch
For further inquiries, please visit our website, email, or telephone: (852) 2549 0081