Welcome to the IWC's November edition of Yummy News, your one-stop-shop for all things delicious, from wines to try, food and wine pairing, restaurant reviews, details of our latest tastings on offer and so much more.
IN THIS ISSUE
ON THE GRAPEVINE
Port: the King of Wines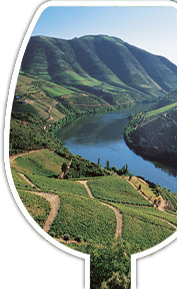 Bring your friends and join us for a delicious evening of sensory delights. Taste the Aged Tawnies and Classic Vintage Ports from Taylor's and Graham's. Directors from both these distinguished port houses will be on hand to share their port and intimate knowledge of the Douro Valley. agnès b. supplies canapés, patisserie and chocolate to compliment the port tasting.
Consumer tasting: Date: 10th November (Wednesday) Time: 6:00-9:00pm Venue: La Loggia, Shop 3069, Podium Level, IFC Mall, Central, Hong Kong
Click here for consumer registration
Le Grand Tasting Hong Kong (NEW)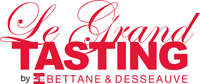 Bettane & Desseauve, IWC's French partner and most respected French wine critics, is bringing some 40 elite producers to Hong Kong International Wine & Spirit Fair to be held at HKCEC from 4th to 6th November. See them at the Le Grand Tasting pavilion in Hall 3G and taste some of the rare wines from these finest French winemakers.
Australia Landmark Tutorial Part 1

This is the first scholarship of its type in the wine world. Wine Australia and the Australian Wine and Brandy Corporation launched 'Landmark Australia' in 2009. Only a dozen or so opinion leaders from around the world are invited to attend the week long 'immersion' program each year.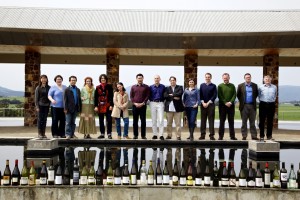 Simon was one such privileged 'students' for the week in the beautiful Yarra Valley. Australian wine industry leaders, iconic personalities and wine making specialists such as Dr Tony Jordan, Andrew Caillard MW, James Halliday, Jeffrey Grosset were amongst the star studded cast of expert tutors. The program focused on Australia's past, present and more importantly the future. It was an eye opening week with endless learning!
...more to come in the coming issues of Yummy News
Indulgence Day highlights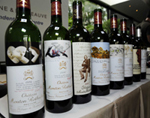 In case you missed the Le Grand Day of Indulgence on 18th Sept, click here to see the day's highlight and the tasting notes of the 30 wines tasted on the day.
New Zealand Wines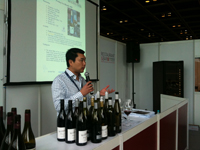 Simon was presented a New Zealand wine seminar at the Hong Kong Restaurant & Bar Exhibition at HKCEC. The tasting seminar showed that New Zealand has more to offer than the iconic Marlborough Sauvignon Blanc. The audience tasted Richmond Plains Riesling, Wooing Tree White Pinot Noir and Bridge Pa's Syrah amongst others. While all the wines were different, they all display the fruit purity that is uniquely New Zealand. The sparingly use of oak is a refreshing welcome. Richmond Plains, Wooing Tree and Bridge Pa are available from At Style, www.atstylewine.com/. Tel: 6593 1859.
Jasper Morris MW tasting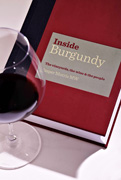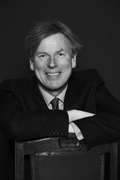 Berry Bros & Rudd invited Simon and the Greater China Wine Critics Association members to an exclusive tutored tasting with their Burgundy director, Jasper Morris MW. Jasper's incredible knowledge and insights into Burgundy is culminated over living in the region for more than 30years.
His new book 'Inside Burgundy, that vineyards, the wine & the people' is a must for any wine lovers. it is both educational and an enjoyable read. Have a look at the fantastic maps throughout the book, there has never been better maps to explains the diversity of Burgundy Terroir!
The book is available from Berry Bros and Rudd. www.bbr.com
back to top
IWC TASTING & COURSES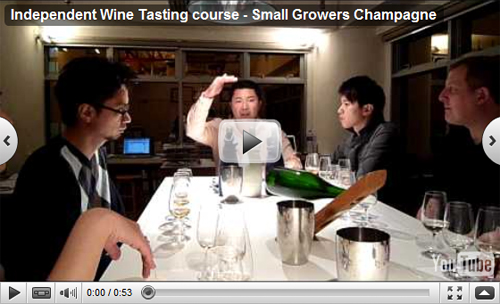 Here are our courses in November/December: Note that these are the last courses for 2010. New 2011 courses will resume in March.
23rd,30th November & 3rd December: The Complete Wine Tasting Course
Format: 2.5 hr/module; 3 modules. Price: HK$2,500 per module per person
Read more & book now
17th November: Blend your own Bordeaux Challenge. Experiment with Bordeaux's prestigious varietals as you try your hand at the coveted profession of winemaking. Price: HK$1,200 per person.
Book now
26th November: Wine and cheese pairing. Learn from Simon the wine expert/cheese maker the secret of cheese and pairing. HK$950 per person.
Book now
BETTANE & DESSEAUVE TALK BORDEAUX
Chateau Mouton Rothschild

The actual size of Mouton is 84 hectares with a remarkable average vine age of 48 years. This explains the incredible quality of the cabernet-sauvignon berries (77% of the planted area), complemented by 12% cabernet franc, 9% merlot and 2% petit-verdot. But the really great "terroir" is, as it always was, only 55 - 60 ha in size and a selection is necessary. Other first growths often only keep 30% of the crop for the Grand Vin, which seems slightly overdone when you know the real quality of the soil. At Mouton a good half goes to the Grand Vin, a third to the Petit-Mouton, and the rest to the Pauillac brands sold by the Baron Philippe Company. Four hectares are planted with white varietals (55% semillon, 44% sauvignon, 1% muscadelle) and produce a white Bordeaux appellation wine called Aile d'Argent. Aile d'Argent was created by Philippe de Rothschild in honour of a teapot, hero of a story he loved to tell to his young daughter Philippine. He even wrote a novel based on this story, published by Gallimard. Philippine, as an adult, decided to give this name which had graced her childhood to the wine. It is made with young vines but every new vintage is more focused and complex, with especially delicious 2007 and 2008 renditions.

Click here for more Bettane & Desseauve's answers to 2009 Bordeaux questions
TASTE THIS SPACE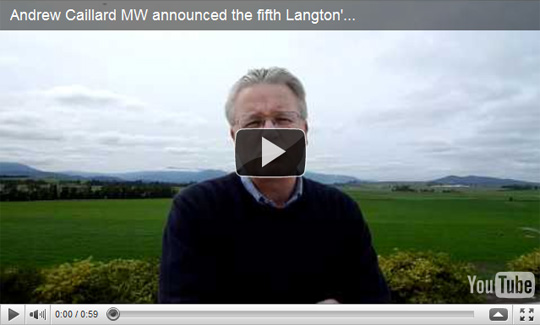 YUMMY QUIZ
This month's question: In which Asian city will you find this dish?
Prize: A bottle of wine from Simon's cellar (with all his global wine travel, you know you'll be in for a treat!)
Get In Touch
For further inquiries, please visit our web site http://www.iwinecentre.com or email admin@iwinecentre.com or telephone :(852) 2549 0081