Meet the IWC Team
Tersina Shieh
Lisa Perrotti-Brown MW
Ned Goodwin MW
Neal Martin
Bettane & Desseauve

The Independent Wine Centre team combines technical qualifications, hands on practical experience and cultural awareness to provide an unmatched range, depth and quality of service: corporate events, seminars, tutored tastings, private functions and more. Email us for further discussion.

Meet the team
FLAVOUR COLOURS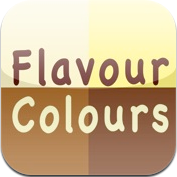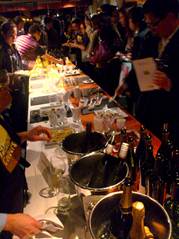 Moët Hennessy Flavour Colours Evening

Probably the first dim sum and wine pairing event in town, the Moët Hennessy Flavour Colours Evening drew a full house at KEE Club on 28 March. 12 favourite dim sum and 12 Moët Hennessy wines were carefully selected, each allocated to the most appropriate zone of Flavour Colours: Blond, Ivory, Tan or Brown. Guests were encouraged to mix and match different pairings within a zone. The message was that Chinese food and wine pairing was fun and easy, just go with the flavour intensity and the viable pairings are limitless. More importantly, Chinese food and wine pairing is not restricted to banquet style dinners. Wine can go with everyday food. Remember to get a glass of Shiraz with your lunch box of roasted barbecued pork rice, both in the Tan zone, next time! Read more
The most inspiring pairings voted by guests were:
Blond: Terrazas Reserva Torrontes with tofu sheet rolls with veggies
Ivory: Chandon Brut Rosé with jellyfish
Tan: Cape Mentelle Shiraz with panfried rice noodle with XO sauce
Brown: Lapostolle Cuvée Alexandre Carmenere with sliced roast goose
Apologies to those who had to be turned away. The event was quickly fully booked. Watch this space for more creative tastings.
Check out this and more Chinese food and wine matches in Flavour Colours, our Chinese food and wine pairing iPhone/iPad App.
back to top
OBITUARY
IWC was sad to hear the news that Barry Burton, Chairman of the Hong Kong Wine Society, passed away on 6th April 2012 in Adelaide, surrounded by his family.
Barry was a real gentleman. May he rest in peace.
back to top
WHAT'S IN THE GLASS
Did you know?

Carbonic maceration


Unlike conventional alcoholic fermentation where oxygen is required, carbonic maceration is an anaerobic fermentation technique whereby whole bunches of grapes are put in tanks blanketed by carbon dioxide. The gas permeates the grape skins and fermentation occurs inside the berries, uncrushed. Alcohol is generated as a by-product alongside other estery chemicals such as banana and bubble gum aromas. The resulting wine is very low in tannin and lacks the structure for ageing. Beaujolais is made this way and so is some Valpoleceila.
Tersina has made wine in Portugal, South Africa and England. Follow her blog or email her for any wine queries.
Kumeu River, family pride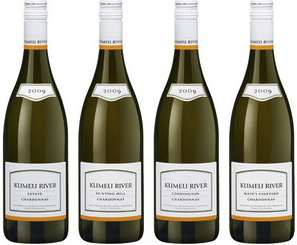 Another successful immigrant story. The first generation of the Croatian Brajkovich family, Mick and Kate, bought a small vineyard in Kumeu River northwest of Auckland. Maté, from the second generation, set the foundation by moving away from the old style fortified style wine and planting international varieties. Now, the estate, headed by mother Melba, is run by the third generation: Michael (Master of Wine), Marijana, Milan and Paul. Chardonnay is their flagship wine, ranging from the easy-drinking Village style, elegant Estate wine to the complex single vineyard wines (Coddington, Hnting Hill and Mate's Vineyard). Lisa Perrotti-Brown MW, wrote in Wine Advocate, "If you can taste history, duty and family pride in a glass, it's there in the Kumeu River Chardonnays.... now producing some of New Zealand's greatest Chardonnays, not to mention the world's." See it for yourselves. Available from Northeast.
Read more
Single Quinta Vintage Port
Single quinta vintage port is made with grapes from a single estate, as opposed to classic vintage port which is a blend from different estates. It is not made every year; only in good but not declared years (all the grapes will be used to blend classic vintage port in declared years). Single quinta is usually the backbone of any classic vintage port blend and is made in exactly the same way - aged 2 to 3 years in casks then bottled without filtration. In a sense, single quinta vintage port is the expression of a particular quinta, while classic vintage port reflects the style of a particular house. The Vintage Port Academy invited our media friends for a rare tasting of Single Quinta Vintage Ports from six different port houses: Croft's, Dow's, Fonseca, Graham's, Taylor's and Warre's. All six ports had subtly different characteristics. The most interesting were the Quinta do Bonfim and the Quinta da Roêdo, which are next door to each other but the easiest to tell apart. Read more
Here are the characteristics of each port: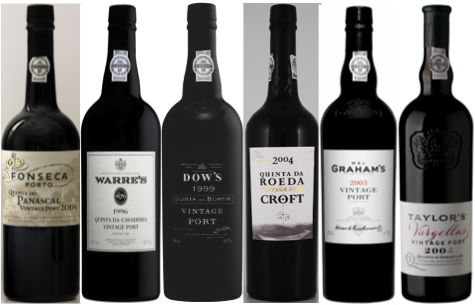 back to top
TASTE THIS SPACE
Davide Rosso from Giovanni Rosso talks about his Barolo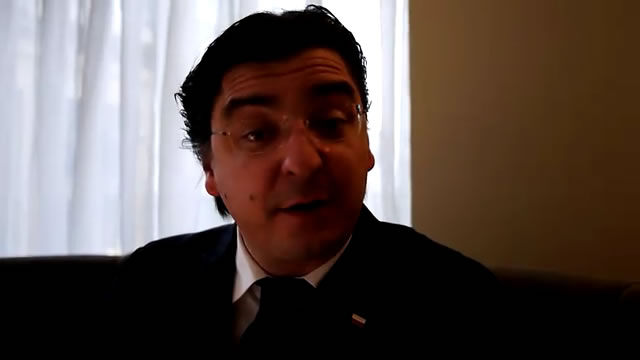 BETTANE & DESSEAUVE ON FRENCH WINE REGION
Bordeaux

The largest grape-growing region in France, the Gironde, produces the most famous and the most expensive wines on the planet, but also countless bottles of great wine at very reasonable prices.
Between the Dordogne and the Gironde, Entre Deux Mers is a great source of everyday Bordeaux, producing wonderful wines with low price tags. In the different regions that attach "Côtes" to their names (Castillon, Francs, Blaye...) more and more wineries are highlighting their terroirs and are making wines with lots of personality. These wines are definitely worth taking a look at. The Graves vineyards, the source of what we think of as traditional Bordeaux, begin just outside the city of Bordeaux and reach all the way to the town of Lagnon. The whites and reds both share the same balance and finesse. Sauternes is an enclave in the south of the area that specialises in the production of sweet white wines with a world-wide reputation that are in a class of their own.

On the right bank, the wines are more welcoming and voluptuous, inspired by the breathtaking views and the light of the Dordogne and the silkiness of the Merlot grape. The wines of Fronsac and Saint-Emilion are more structured, and those of Pomerol and Lalande de Pomerol rounder and smoother, but all have the advantage of being seductive when young while also having great ageing potential.

Click here for Bettane & Desseauve's ratings on 2010 Bordeaux.
MASTERS OF WINE INSIGHTS
Lisa Perrotti-Brown MW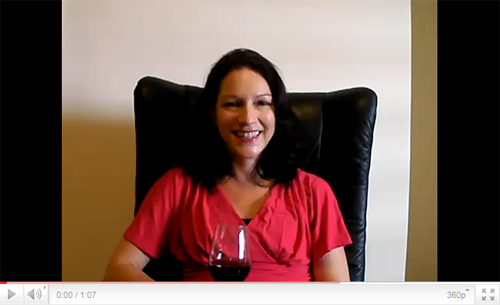 Lisa, "Where I come from in Maine, USA, we have this saying: "March is in like a lion and out like a lamb," in reference to the weather – the harsh winter giving way to a gentle spring. In the southern hemisphere of course the phrase should be swapped, but wherever you are it's a time for change. So shake off your old tried and trusted wines styles and reach for something new! My tip: New Zealand aromatic varietals (Riesling, Pinot Gris and Gewürztraminer)...they're really coming of age."
Ned Goodwin MW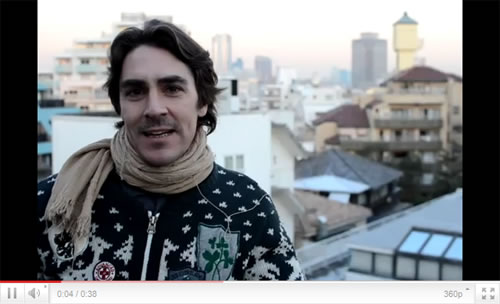 Ned, 'When drinking wine ask yourself if you would like another glass, or perhaps another. If one is naturally inclined to drink a third glass, it is proof that a wine is balanced and clearly, for me at least, delicious.'
back to top
NEAL MARTIN'S JOURNAL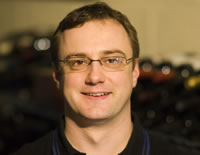 IWC is delighted to introduce Hong Kong wine lovers to Neal Martin, an internationally acclaimed wine writer. We will feature Neal's humorous yet informative wine diary on our website. Here is an excerpt from the latest entry:
The Vines that stood their ground: Laville, Mission & Haut-Brion
In a somewhat solipsistic seaside town I enjoyed a blissful, parochial childhood, oblivious to anything much further than the A13. Like the toy-towns on TV, I grew up convinced that everything in Southend-on-Sea would remain the same, at least until the end of time. C&A at the entrance of the Victoria Shopping Centre, Tomassi's ice-cream parlour at the bottom, Keddies the grand department store its centre of gravity, the magical toy shop opposite Dixons and Lavelle's the stationers, where I would buy my weekly Beano with a packet of Pacers. I assumed that this conjugation of retail outlets had been in situ since time immemorial until one day, mum broke the news…"Lavelles is closing down," she told me casually. "That is why some of the shelves are empty."  .... read more
IWC TASTING AND COURSES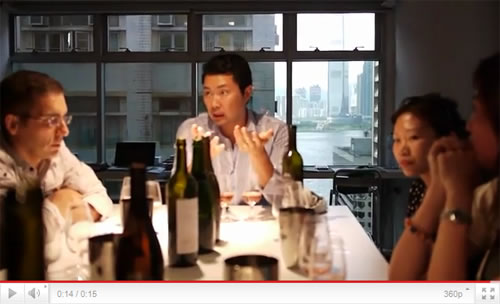 Get your friends and family together for a private tasting or wine course. IWC can tailor and personalise any tasting or course that suits your interest and schedule. Each session lasts for two hours and can accommodate a maximum of six people. Each tasting includes a minimum of eight wines. Some of our most popular themes are:
Introduction to Wine: HK$12,000
New World vs Old World Cabernet Sauvignon: HK$14,000
Bordeaux Masterclass: HK$18,000
Vintage Champagne Tasting: HK$15,000
Red Burgundy Masterclass: HK$22,000
Sweet wine of the World: HK$15,000

Call us to make a booking or discuss your favourite wine region.
YUMMY QUIZ
Last month's question was: "This is a view of Bordeaux city. From which famous hotel was it taken?" The correct answer was Le Grand Hotel de Bordeaux or Regent Grand Hotel de Bordeaux. We received an overwhelming number of correct answers. The winner, picked at random, is TK Yeap. Well done TK, you have won a mystery bottle from the IWC cellar.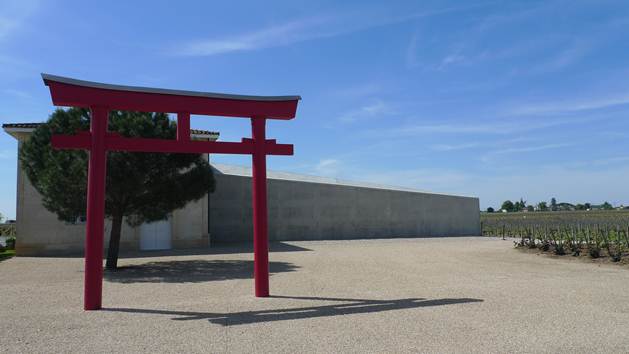 This month's question:
"Where is this?"
Prize: A bottle of wine from IWC's cellar (with all our global wine friends, you know you'll be in for a treat!)
Get In Touch
For further inquiries, please visit our website, email, or telephone: (852) 2549 0081