Meet the IWC Team
Tersina Shieh
Lisa Perrotti-Brown MW
Ned Goodwin MW
Neal Martin
Bettane & Desseauve

The Independent Wine Centre team combines technical qualifications, hands on practical experience and cultural awareness to provide an unmatched range, depth and quality of service: corporate events, seminars, tutored tastings, private functions and more. Email us for further discussion.

Meet the team
IN THIS ISSUE
FLAVOUR COLOURS
Blond, Ivory, Tan, Brown Flavours: Dim Sum 點心
Dim sum flavours range from the Ivory shrimp dumpling and steamed flour roll, Tan flavour spring roll and sticky rice, to the deep Brown flavour of chicken feet, not to mention the Blond flavour pomelo and sago dessert. What better than to have a four-part set of Blond, Ivory, Tan and Brown wines to go with all these delicious and different flavoured dim sum? Sure it's a leisurely way to spend a lazy Sunday brunch with your friends!

Check out this and more Chinese food and wine matches in Flavour Colours, our Chinese food and wine pairing iPhone/iPad App.
back to top
INVITATION TO GEORGIA

The Georgian Government is inviting Asian importers and distributors to attend its 2011 Beverage Trade Show in the capital, Tbilisi from 24-27th November. Over 50 leading Georgian producers will be presenting their products – wines, spirits, beer and mineral water – to the international trade.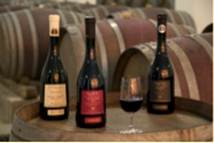 Some facts about Georgia and its wines:
The oldest winemaking region with over 8,000 years of history
Traditional wine made in 'kvevri', ceramic jars buried underground for fermentation
Mild climate and indigenous grapes producing elegant wine with finesse
Georgian wines are highly prized in Russia
The Government is committed to broadening its international market
Wine matches well with Southern Chinese cuisine

Interested parties can contact us for more information.
back to top
WHAT'S IN THE GLASS
Did you know?

Barrel fermentation versus barrel ageing

White grapes, after destemming and pressing, can be fermented in small barrels to give extra complexity. The resulting wine is softer and fuller-bodied, with less obvious and more integrated oak. Unlike barrel ageing which gives a deeper colour to the wine, barrel fermentation results in a wine that is paler in colour because the lees forms a coating on the wood surface thus limiting the colour extracted into the wine. Colour pigments also drop out during fermentation.

Tersina has made wine in Portugal, South Africa and England. Follow her blog or email her for any wine queries.
The Queen's bubblies
Grosvenor was served at the Queen's 80th birthday and Fitzrovia at the state dinner for President Obama …. Now you can try these top quality Ridgeview sparkling wines from Sussex, England here in Hong Kong. Yes, it is challenging to grow grapes in England but then the South Downs are only 88 miles north of Champagne, share the same geology of chalk and limestone, and get no more rain, so why not? At less than $300/bottle and winning more awards than most champagnes, Ridgeview bubblies are a steal. Available at BBR. Read more
A taste of crop yield

It was nice to see Paul Mason, winemaker at Martinborough Vineyard, in Hong Kong after I had earlier visited their winery in April. We had a vertical tasting of five Pinots from 2003 to 2009. The 2003 and 2007 were particularly concentrated and rich because both years had a very low crop
yield: 2003 had 50% of normal crop and 2007 only 25% due to frost and bizarre weather conditions. In contrast, 2006, 2008 and 2009 had a more benign weather pattern. The crop yields were normal at about 5 tons/ha. All three vintages display lively red fruit characters and 2009 in particular has a floral nose and an elegant structure. Available from Northeast. Read more
back to top
MASTERS OF WINE INSIGHTS
Lisa Perrotti-Brown MW
Lisa, "Where I come from in Maine, USA, we have this saying: "March is in like a lion and out like a lamb," in reference to the weather – the harsh winter giving way to a gentle spring. In the southern hemisphere of course the phrase should be swapped, but wherever you are it's a time for change. So shake off your old tried and trusted wines styles and reach for something new! My tip: New Zealand aromatic varietals (Riesling, Pinot Gris and Gewürztraminer)...they're really coming of age."
Ned Goodwin MW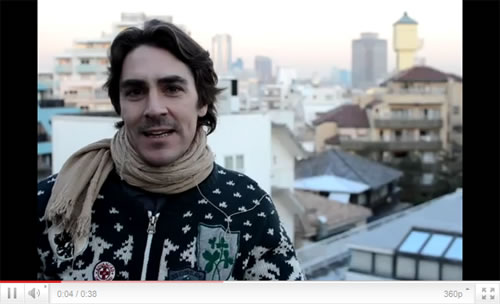 Ned, 'When drinking wine ask yourself if you would like another glass, or perhaps another. If one is naturally inclined to drink a third glass, it is proof that a wine is balanced and clearly, for me at least, delicious.'
back to top
NEAL MARTIN'S JOURNAL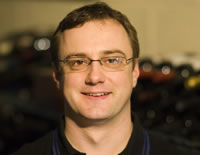 IWC is delighted to introduce Hong Kong wine lovers to Neal Martin, an internationally acclaimed wine writer. We will feature Neal's humorous yet informative wine diary on our website. Here is an excerpt from the latest entry:
The Vines that stood their ground: Laville, Mission & Haut-Brion
In a somewhat solipsistic seaside town I enjoyed a blissful, parochial childhood, oblivious to anything much further than the A13. Like the toy-towns on TV, I grew up convinced that everything in Southend-on-Sea would remain the same, at least until the end of time. C&A at the entrance of the Victoria Shopping Centre, Tomassi's ice-cream parlour at the bottom, Keddies the grand department store its centre of gravity, the magical toy shop opposite Dixons and Lavelle's the stationers, where I would buy my weekly Beano with a packet of Pacers. I assumed that this conjugation of retail outlets had been in situ since time immemorial until one day, mum broke the news…"Lavelles is closing down," she told me casually. "That is why some of the shelves are empty."  .... read more
BETTANE & DESSEAUVE ON FRENCH WINE
What serving mistakes can kill a wine?

One can indeed kill the greatest wine in the world through service blunders, and they are unfortunately more common than you might think, whether at home or in the largest establishment, even one with the best intentioned and in principle most competent personnel. Serving temperature is a key factor in enhancing the quality of a wine, and on this point absolute precision is required within the bounds of common sense. So use a wine thermometer to measure the temperature so as to avoid freezing whites or serving reds too warm, the ideal being 10–13°C for a white and 16-18°C for a red, but do take account of the ambient temperature of the room where you're drinking the wine to avoid excessive temperature differences, and serve at just the right moment. If the glasses or carafes are hot on summer days the temperature will climb very quickly and you should drink the wine straight after serving it, whereas in winter it's better to take your time.

Very old wines benefit greatly from being stood upright somewhere near the point of service at least 24 hours ahead of time so that any deposits sink to the bottom and the influence of constant contact with an old cork diminishes. For the same reasons François Audouze, who knows better than anyone how to serve old wines, recommends opening several hours in advance (but without decanting) to wake them up slowly. On the other hand more success will be decanting very young whites, reds or rosés vinified under reduction, which need strong advance aeration to give an acceptably open aroma. We highly recommend decanters with a wide neck to increase the length of the column at the moment of pouring without risking it running down the side!

The shape of your glasses, and their material, is just as important as temperature and decanting—a glass that is thick on the tongue actually weighs down the tactile sensations imparted by the wine itself while thin edges have the opposite effect. Numerous tests have shown how differently shaped glasses change the perception of alcohol and tannin, thus justifying the research of the best manufacturers (Riedel, Spiegelau, Schott, Mikasa) who have developed some remarkable specialised glasses while not giving up on the idea of the perfect universal glass—which is yet to be found. Be careful not to use professional tasting glasses that are designed immediately to highlight wine faults...and that take away the fun!

Click here for more Bettane & Desseauve's answers to 2009 Bordeaux questions
IWC TASTING AND COURSES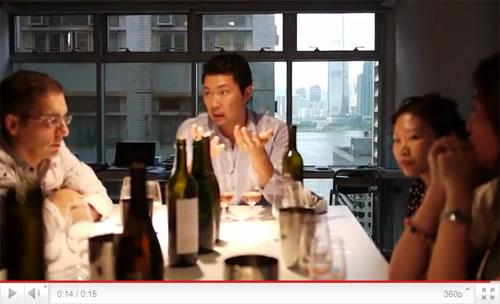 Get your friends and family together for a private tasting or wine course. IWC can tailor and personalise any tasting or course that suits your interest and schedule. Each session lasts for two hours and can accommodate a maximum of six people. Each tasting includes a minimum of eight wines. Some of our most popular themes are:
Introduction to Wine: HK$12,000
New World vs Old World Cabernet Sauvignon: HK$14,000
Bordeaux Masterclass: HK$18,000
Vintage Champagne Tasting: HK$15,000
Red Burgundy Masterclass: HK$22,000
Sweet wine of the World: HK$15,000

Call us to make a booking or discuss your favourite wine region.
TASTE THIS SPACE
Mario di Fontana, the sixth generation o Cascina Fontana, talks about his Barolo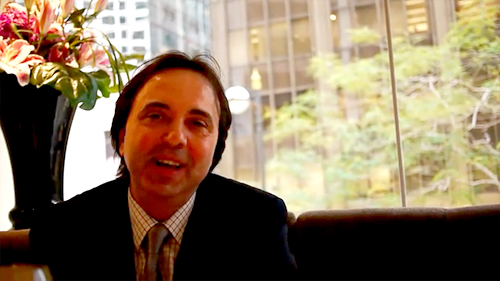 YUMMY QUIZ

Last month's question: "Where can this mosaic be found?" We were shocked that there was no correct answer although some were close. We rephrase the question and hope someone will get it right this time.
This month's question:
In which chateau can you find this mosaic of a bell?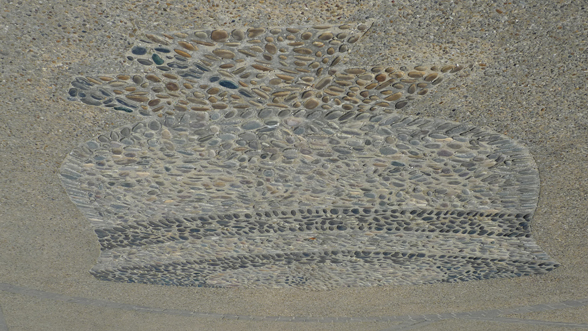 Prize: A bottle of wine from IWC's cellar (with all our global wine friends, you know you'll be in for a treat!)
Get In Touch
For further inquiries, please visit our website, email, or telephone: (852) 2549 0081