Welcome to the IWC's October edition of Yummy News, your one-stop-shop for all things delicious, from wines to try, food and wine pairing, restaurant reviews, details of our latest tastings on offer and so much more.
IN THIS ISSUE
ON THE GRAPEVINE
Le Grand Day of Indulgence
'A little Indulgence is non-negotiable' was the motto shared by 50 satisfied participants at Le Grand Day of Indulgence on 18th September. The Grand Hyatt Pool Room and the Michelin starred One Harbour Road Chinese Restaurant were the venues for a full day of delicious food and unforgettable wines.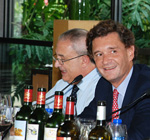 The highlight of the day was the vertical tasting of Chateau Mouton Rothschild guided by Chateau owner, Mr Philippe Sevreys de Rothschild and Commercial and Manageing Director Mr. Hervé Berland, who flew into Hong Kong for less than 24 hours specially to tutor the tasting. It was truly entertaining with family stories and insights from Mr Sereys de Rothschild. Mr Berland detailed the conditions of the various harvests while Michel, Thierry and Simon elaborated the taste and stimulated discussion among all those attending.
We will be updating the Indulgence Day highlights in our website in the next few weeks, with details of all the wines tasted. Bookmark the page for your indulgence later, and watch out for our next Le Grand of Indulgence in 2011.

The making of Vintage Port
Port is the world's greatest fortified wine. it is produced in the Douro Valley, Northern Portugal. Port owes its character to a unique combination of climate, soil and grape variety. The mountainous nature of the Douro Valley protects it from the humid Atlantic winds, the hot dry climate and rocky grounds produces wines of great concentration and depth. The finest Port comes from the most incredible terrain. Taylor's and Graham's families are synonmous with the greatest Vintage Ports ever made.
IWC will be hosting a vintage port tasting on 10 November. Watch this space or contact us for more information.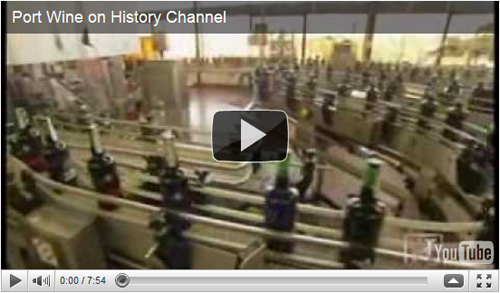 Glenmorangie Single Malt tasting, Taipei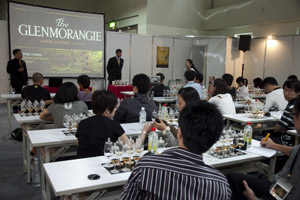 IWC's General Manager/ Winemaker, Tersina and five Hong Kong journalists were invtied to attend Glenmorangie Master Classes at Taipei 's Whiskey Live.
The over subscribed master classes were conducted by Dr Bill Lumsden, Head of Distilling and Whisky Creation at Glenmorangie.
The Glenmorangie Wood Academy Master Class focused on the impact of different woods. Dr Lumsden said that 40% of the flavour comes from the spirit while 60% is imparted by the barrels, and this can go up to 80% if the barrels are new. Hence, it is important to use the highest quality barrels for high quality whiskies.
All Glenmorangie Single Malts spend their first ten years in second-hand American Bourbon casks where it becomes the Glenmorangie Original, which is light in colour, creamy in texture and fragrant with vanilla and coconut flavours.
The Lasanta, Quinta Ruban and Nectar D'Òr are all Glenmorangie Original with two more years in second hand Oloroso Sherry casks, Port pipes and Sauternes barriques respectively.
Dr Lumsden's enthusiasm for wood brought him to the oak forest around the world where he selects trees that would ultimately become barrels. The best wood, according to Dr Lumsden, is 50 years old with close rings. The more porous the wood is, the more wood extraction there is.
Dr Lumsden also presented newly made spirit (colourless at 63.5% alcohol) and a contrasting 17 year old Glenmorangie Burr Oak Reserve with 54% new oak. It has a wonderful combination of sweet and savoury note and a buttery finish.
It was both a learning experience and a joy listening to the enthusiastic Dr Lumsden. More about the second Master Class in the next Yummy News.
Marlbourough Johanneshof Cellars

At NZ's Johanneshof dinner with winemaker and owner Warwick Foley, the highly aromatic Johanneshof wines were paried with Japanese sashimi and sushi. In the harsh reality world of farming aka winemaking, winemakers have the final say in the wine style while others romanticizes the concept of the best vineyards in the world, which of course everyone has!!!
Warwick is one such honest to the soul wine maker. He buys grapes from several grape growers but always focused to control and elevate quality because, simply he is a skilled winemaker.
Available from Northeast Wines & Spirits Ltd.
www.winenthingshk.com. Tel: 2873 5733
back to top
IWC TASTING & COURSES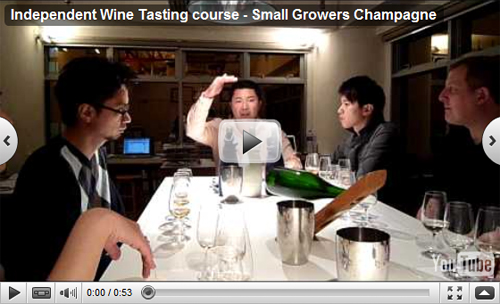 Here are our courses in November/December:
8th December: What is Simon Drinking? Discovering Port: the Old and the New.
Price: HK$1,000 per person.
Book now
30h November, 4th & 7th December: Tasting Series 2: The Complete Wine Tasting Course
Format: 2.5 hr/module; 3 modules. Price: HK$2,500 per module per person
Read more & book now
Upon Request: Tasting Series 3: Blend Your Own Bordeaux Challenge.
We just did a workshop for Luxe Dining, click here to see what they said.
Email us or call us on (852) 2549 0081 to discuss your booking.
BETTANE & DESSEAUVE TALK BORDEAUX
Le Grand Day of Indulgence

What a privilege for me to comment on some great French wines for a well educated gathering of Chinese and international wine lovers and collectors at the recent Grand Day of Indulgence in Hong Kong!

The first flight was dedicated to eight luxury Champagne cuvées, rarely tasted together, even by me! They showed quite well, many fresh and vibrant, and ideal companions to the marvellous Chinese caviar festival that followed the tasting. My preferred cuvee was la Grande Dame 1998: impeccably balanced, with a full, noble, complex flavour-really my idea of a great Champagne and a great 1998.

The second flight consisted of several Mouton-Rothschild vintages, made all the more special by the participation of Hervé Berland, Commercial and Managing Director, and Philippe Sereys de Rothschild, the owner, coming to Hong Kong specially for that tasting. The wines were up to expectation but I was very happy to have a chance to convince collectors of the high quality of intermediary vintages, like 2004, too often undervalued. They may (and did) offer more insight than the 'great' vintages into the specific character of a great soil; and their balance, due to the aggressive sorting of the best grapes, is outstanding. The 2004 will age just as long as the full and impressive, but slightly heavier, 2003. The 2006 is perhaps more elegant and refined than the 2005.

The third flight showed Chateau d'Yquem in great condition, with an incredibly elegant 2004 and a superb 1998, complex and ideally suited to sea food.

Matching French wines and modern Chinese cuisine was educational and enlightening, with glorious meals from the famous Grand Hyatt Chef Tim. But the most fascinating feature of the day for me was the opportunity to exchange views and feelings with some of the most passionate collectors I have ever encountered. Their tasting abilities and their desire to deepen their knowledge, already considerable, were so different to the arrogant and stubborn attitude of too many French drinkers!

Click here for more Bettane & Desseauve's answers to 2009 Bordeaux questions
TASTE THIS SPACE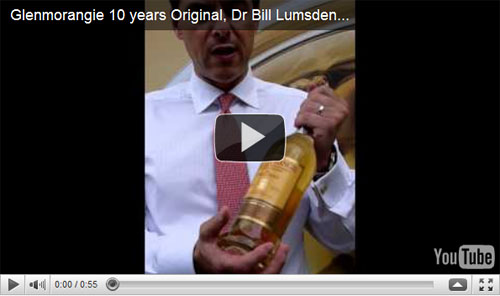 YUMMY QUIZ
Last month's question: In which country are you likely to encounter this excitable vendor? The answer is Morocco. The winner is Hanif Kanji, who was the only one to get the correct answer. Most of you said Turkey. Congratulations again Hanif. (Yes, Hanif was one of the Yummy Quiz winners last year) You have won a mystery bottle from Simon's cellar.
This month's question: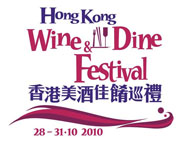 IWC is partnering with Ufood.com.hk (an interactive online food and wine platform run by the Hong Kong Economic Times) to give away VIP tickets and passes to the Hong Kong Wine and Dine Festival to be held at the end of October.
Questions: Name a wine (with country, name, vintage, etc, or send us a photo) and tell us why you think it matches with one of the dishes below. You can do a pairing for both dishes if you like and get two prizes!. Simon will judge the best pairings.
Tips:

Succulent sashimi from Taipei; it's meaty yet the flavour is delicate and subtle.

Tips:

The dumpling is filled with delicious juice inside. The meat is fresh with a hint of sweetness and the skin is thin.
Prize: Wine and Dine Festival Gala Opening Event VIP pass, by invitation only (14 winners), Grand Tasting Pavilion pass, $400 each (6 winners), Wine pass, $180 each (6 winners)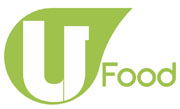 Note: Publishing rights to all answers belong to HKET, and they may be published on the UFood website and in other HKET publications at the discretion of HKET. Email addresses of the winners will be disclosed to UFood to arrange for prize collection.
UFood.com.hk, established in 2008, is a member of HKET Limited and a member of U family (U Magazine, U Traval and U beauty). U Food is a comprehensive restaurant search engine bringing you the latest high quality catering information and special offers (Jetso).
Get In Touch
For further inquiries, please visit our web site http://www.iwinecentre.com or email admin@iwinecentre.com or telephone :(852) 2549 0081