Welcome to the IWC's August edition of Yummy News, your one-stop-shop for all things delicious, from wines to try, food and wine pairing, restaurant reviews, details of our latest tastings on offer and so much more.
IN THIS ISSUE
ON THE GRAPEVINE
First Time ever in Hong Kong - Le Grand Day of Indulgence
IWC and Bettane & Desseauve are proud to bring the most extravagant and incredible tasting of irreplaceable French vintages to wine lovers in Hong Kong, Macau and China.
Only 25 seats left. HK$18,000 per person. Don't miss this once in a lifetime opportunities.


Highlights:
The first of its kind in Hong Kong
8 vintage Champagne with Caviar brunch
7 Chateau Mouton Rothschild: 1986, 1996, 2000, 2003, 2004, 2005, 2006
5 Chateau d'Yquem: 1962 (Magnum), 1989, 1998, 2001, 2004
All wines are direct from chateaux and domains
Generous tasting portions (only 10 glasses per bottle)
Social, Q&A and autograph sessions with guests and speakers
Special Guests of Honour:
Mr Philippe Sereys de Rothschild, owner of Baron Philippe de Rothschild S.A.,
Mr Hervé Berland, Managing and Commercial Director of Chateau Mouton Rothschild
Speakers:
Michel Bettane, the most respected French wine critic
Thierry Desseauve, international acclaimed wine writer and critic
Simon Tam, Greater China's foremost wine expert
Bordeaux and New Zealand Gimblett Gravels blind tasting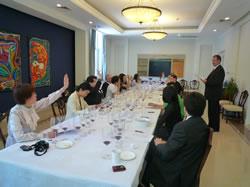 New Zealand is synonymous with Sauvignon Blanc. But there is a world of amazing wines from the land of long white clouds.
Tersina was invited to a blind tasting of Bordeaux and New Zealand Gimblett Gravels wines at the New Zealand Embassy in Beijing. There were 16 other wine critics, educators and sommeliers. The result? Most could tell the difference between a Bordeaux and a Gimblett Gravels but they all agreed that the Gimblett Gravels were as good as the Bordeaux. Chateau Lafite 2006 was the overall favourite but three kiwi wines: Craggy Range Quarry 2007, Craggy Range Sophia 2007 and Scared Hill Helmsman 2007 were ranked 2nd, 3rd and 4th. In fact, three judges thought Chateau Lafite was the best but four insisted Craggy Range Quarry was just better.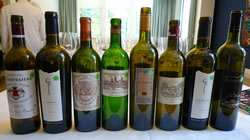 Steve Smith MW and Director of Wine at Craggy Range, has conducted this tasting around the world to demonstrate that New Zealand has much more to offer than just Sauvignon Blanc. He says, 'New Zealand has a cool climate with maritime influence not dissimilar to that of Bordeaux, especially in Gimblett Gravels in Hawkes Bay. Hence it should be logical to say that it has potential to produce some quality Bordeaux wine. This little exercise has proven the point.'
14th Australian Wine Industry Technical Conference

The AWITC is held every 3years. It is the summit of technical expertise exchanges for Australasian wine makers. It is also a landmark program in the world of wine making. The conference attendees are house hold names from international wine making families and empires. The speakers are PhDs, technicians and leaders in their unique fields. Simon was invited by the conference organizers to present a unique topic 'How to communicate with China'.
In his usual humorous but straight to the point style, Simon told the auditorium of wine industry representatives that 'Australia has to be self critical and have a realistic understanding of where Australia truly fits in the world of wine' He also showed a photo of the green cap wearing Australian Cricket Team to illustrate different cultural implications of the green cap.
Single malt tasting at the IWC.
Fine and rare single malt collectors as well as lovers of the grain joined Simon in a fascinating and critical blind tasting of single malts across different years, strength and cask finishes. It was delicious and decadent, it demonstrated how to appreciate these great drinks beyond the label.
back to top
IWC TASTING & COURSES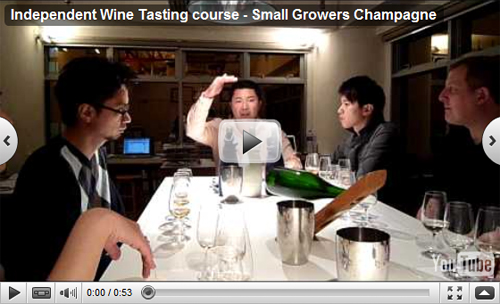 Here are our courses for August:
18th August: What is Simon Drinking? A vertical tasting of Calera Mt Harian Viognier eight selected vintages between 1998 and 2008.
Price: HK$1,000 per person
Book now
24th, 28th & 31st August: Tasting Series 2: The Complete Wine Tasting Course
Format: 2.5 hr/module; 3 modules. Price: HK$2,500 per module per person
Read more & book now
Upon Request: Tasting Series 3: Blend Your Own Bordeaux Challenge.
We just did a workshop for Luxe Dining, click here to see what they said.
Email us or call us on (852) 2549 0081 to discuss your booking.
BETTANE & DESSEAUVE TALK BORDEAUX
Chateau Mouton Rothschild

Mouton Rothschild, the glorious first growth of Pauillac, made legendary wines of monumental character from just after the war in 1945 (fabulous) until 1959. As with many others classified châteaux, the vintages of the seventies and eighties were not up to that level and were sometimes frankly feeble (1973,1977, 1980 and 1984). Too many bottles of Grand Vin were sold for high standards to be maintained. Since 2000 many things have changed for the better, especially since the arrival of Philippe Dalhuin as winemaker. The latest vintages are really stunning because of their noble taste and perfect balance. We are looking forward to showing you, in Le Grand Day of Indulgence, that even in less favourable vintages, like 2004, these wines are equal in quality to some of the most highly acclaimed of the older ones. It is easy to see why. Only the best grapes are selected for the vats, grapes with excellent skin ripeness. Then a rigorous selection of the vats retains only the highest possible quality for the Grand Vin, with total production of less than 200,000 bottles recalling the volumes of 1949 or 1953. 2003 is magnificent, with a velvety texture epitomising the qualities of that year (remember the grapes were picked at the end of September, one month after the terrible heat of that August). And, in a noble and more traditional way, 2005 recalls 1959.

Click here for more Bettane & Desseauve's answers to 2009 Bordeaux questions
TASTE THIS SPACE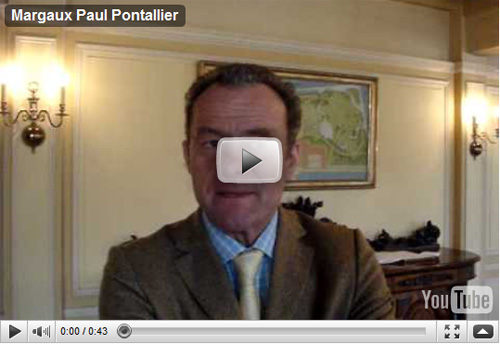 YUMMY QUIZ
Last month's question: Where was the photo of Simon and the founding members of the Greater China Wine Critics Association taken? The answer is Portugal. The winner is Christopher So, who was the first one to get the correct answer. Congratulations Christopher. You have won a bottle of yummy wine from Simon's cellar.


Mike Convey was the winner of Yummy Quiz May question, and Denis Chau won the June Yummy Quiz.

This month's question: Where is Simon yum cha with Andrew Caillard MW, Fine Wine Principle of Australia's leading wine auction house, Langton's?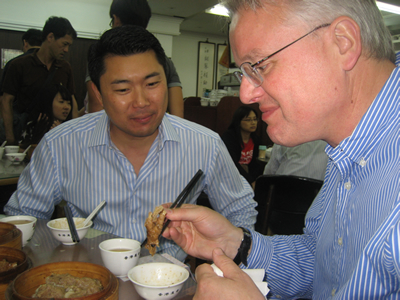 Prize: A bottle of wine from Simon's cellar (with all his global wine travel, you know you'll be in for a treat!)
Get In Touch
For further inquiries, please visit our web site http://www.iwinecentre.com or email admin@iwinecentre.com or telephone :(852) 2549 0081